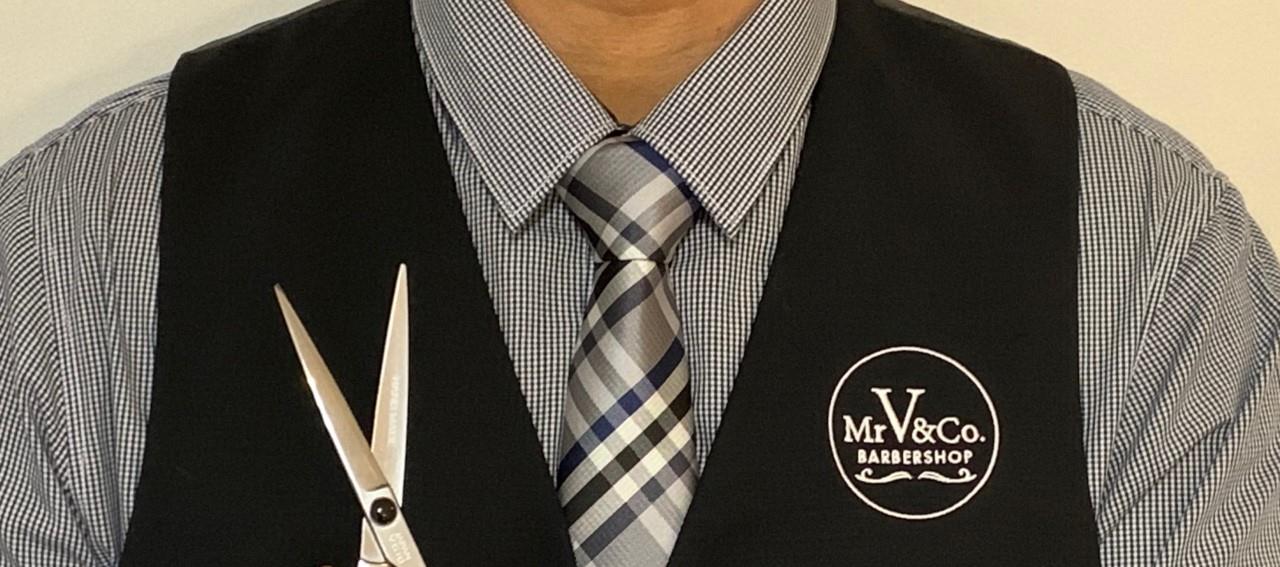 Mr V & Co. Barbershop
The Barbershop where Every Gentleman is a VIP. We understand Ballarat's rich culture, heritage and diversity; and pride ourselves on being Masters of our Craft. As Barbers, we deliver creative, high quality Haircuts and excellence in Customer Service. Situated in Ballarat's CBD, we welcome all ages to experience a traditional barbershop.
Mr V & Co. Barbershop
Richard

Master Barber

Classically trained across all facets of Barbering since 2001, Richard's exceptional skills have been recognised with awards for Hair-Shaping, Customer-Service and Performing-a-Shave. Richard is a true Master Barber who takes pride in his work, has incredible attention to detail, and years of proven experience. Passionate about the hair industry, Richard believes Every Gentleman is a VIP and looks forward to welcoming you to Mr V & Co. Barbershop.
Mr V & Co. Barbershop
Mr V & Co. Barbershop
Shop 3, The Block Arcade, Doveton Street South, BALLARAT VIC 3350
0455051101
Monday

Tuesday

Wednesday

Thursday

Friday

Saturday

9:00am - 5:30pm

9:00am - 7:00pm

9:00am - 7:00pm

9:00am - 7:00pm

9:00am - 7:00pm

9:00am - 5:30pm